Elitetouan 2021 New Year Activities for Kids
Elitetouan 2021 New Year Activities for Kids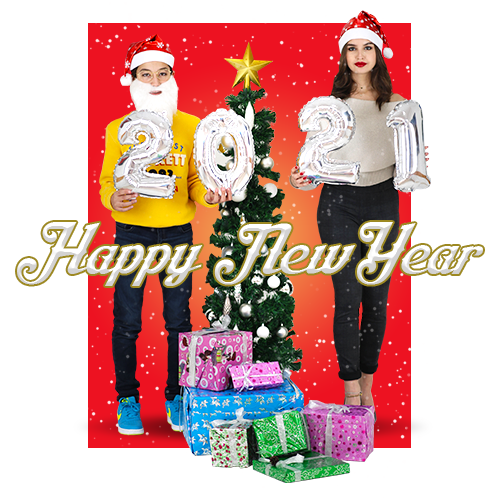 يتمنى معهد اللغة الإنجليزية تطوان لكل الطلبة و أولياء أمورهم و الطاقم الإداري و التربوي سنة ميلادية جديدة مليئة بالنجاح والتوفيق و موفور الصحة و العافية.
نحن نودع سنة صعبة و إستثنائية بكل المقاييس بسبب جائحة كوفيد-19، لقد كنتم جميعا في الموعد بفضلكم و معكم إستطعنا ضمان الإستمرارية البيداغوجية برسم الموسم الدراسي 2019/2020 بواسطة تقنية الأقسام الإفتراضية التفاعلية عن بعد و المنصة الرقمية الخاصة بالإمتحانات، و بفضل ثقتكم إستطعنا تأمين الدروس الحضورية برسم الموسم الدراسي 2020/2021 وذلك باحترام جميع الشروط الصحية الإحترازية.
نحن جد ممتنون لكم، بفضلكم سنخرج من هذه الجائحة أقوى من أي وقت مضى، و نعدكم أننا سنواصل عملنا الدؤوب لتطوير خدماتنا لتواكب التطور الذي عرفه العالم بعد الجائحة حيث أصبحت للتكنولوجيا الرقمية دور أساسي في العملية التربوية.
خلال هذا الأسبوع سيكون لأطفال المعهد موعد مع أنشطة ترفيهية و ثقافية خاصة برأس السنة الميلادية.
نتمنى لجميع طلبتنا سنة ميلادية جديدة سعيدة مليئة بالنجاح والتوفيق.
Elitetouan wishes all its students, their parents, the administrative and educational staff a Happy New Year full of success and happiness.
We are saying goodbye to a very unique and difficult year. The 2020 Covid-19 pandemic has been a real struggle for each and everyone. However, thanks to your trust and support we were able to ensure the pedagogical continuity of the 2019/2020 academic year by adapting the interactive remote virtual technology and the digital exam platform.
Elitetouan's diligent conformity to the Covid-19 preventive security measures and reliance on your confidence in us have also led to a successful start of 2020/2021 academic year.
Therefore, we are grateful to you all, and we are pretty sure that we will get out of this pandemic stronger than ever before. We promise you that we will continue actively with our hard work to develop our services to keep up with the world changes after the pandemic. Generally, digital teaching technology has become an essential role in our educational process.
Happy New Year to everyone, and we hope that we will always be at your expectations.
Elitetouan kids are celebrating the New Year's event by some fun and cultural activities.
Happy New Year to you all.